Drying and Curing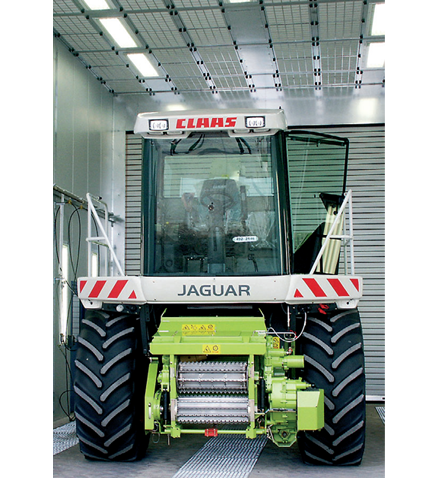 Drying room

Every liquid, being used in the surface processing treatment, has to follow certain drying procedures.
These drying procedures are subdevided into different drying steps.
There is no difference, of what the material is being made of and on what the material is being applied to, the drying process has to follow always the same rule.
The first phase is the
calming phase.
After the applcation of the substrate onto the product, a mechanical bonding of both parts has to take place.
An additional surface flow of the layer can take place and is smoothening the surface.
Surface irritations, caused by the process itself, can flow and will fade away.
Experts talk about the
"tensioning process".
With very sensitive liquids this period can last for a minute or more.
In the course of this phase it is important that there will be no film build at all at the surface of the liquid. A degazing of solvents can take place. Micro bubbles can evaporate.
It is obvious that this whole process should be carried out in a dust free environment, with low air movement.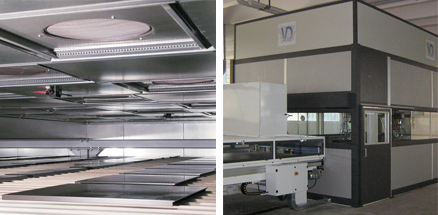 Partial view dryer inside, vertical dryer
In order to achieve this process sucessfully, quite often, if the product allows this, humidity is withdrawn from the environment or added.
The cleaner the environment, the better the result.
After this step the
flash off
stage can start.
.
After the completion of the flash off, the
drying process
can be started.
The drying process is classically carried out in multisteps. Air speeds and temparatures are raised in 2 – 3 steps, until the drying process is completed.
It is common to increase the drying temperature up to 70 °C. Air velocity can reach a peak of 25 m/sec, whereas the air stream can be guided onto the object directly, to speed up the drying.
The formulation of some coatings and the charactaristics of work pieces, quite often allow a forced drying process, effected by
infra red curing
additionally.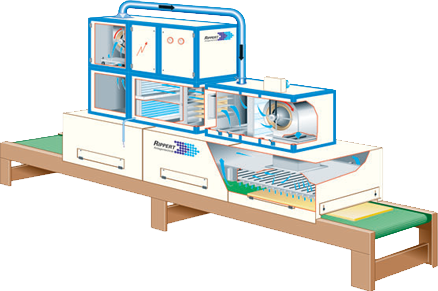 Schematic function drawing of a jet drying tunnel

Described drying is the classical drying procedure for all kinds of substrates and coatings, even for very sensitive materials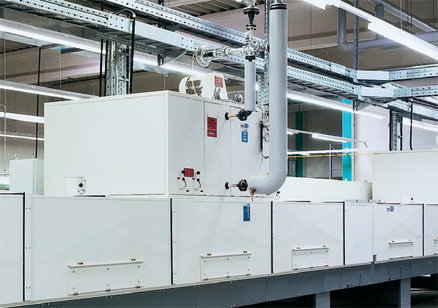 Jet drying tunnel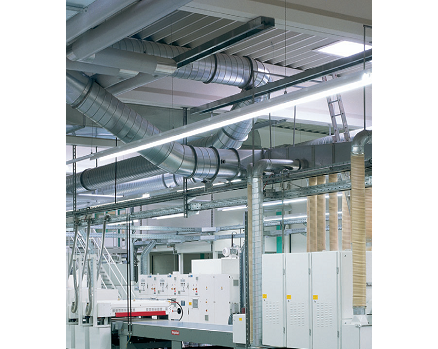 UV curing line

These processes are just a brief projection of projects, implemented from companies as seen on our pages, to provide outmost quality, increasing process reliability and cutting the processing time to make the process as uniform as possible.