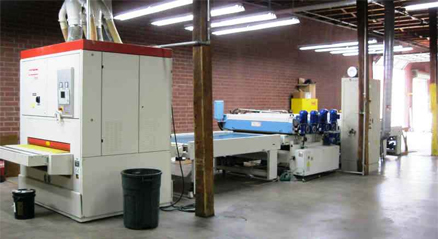 Roller Coating Line, infeed
Roller Coating Application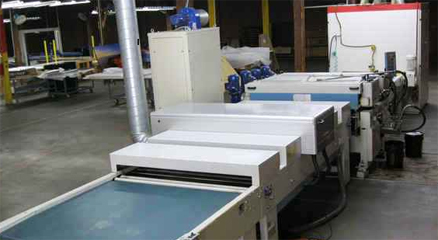 Roller Coating Line, outfeed
Roller Coating application is highly efficient and environmentally friendly for flat and smooth surfaces. The use of solvent or water-based coatings, stains, oils and waxes are possible.
The application of liquid coating materials with a roller application machine takes place with a rotating and rubberized application roller which can apply the coating evenly onto one side or on both sides of sheet goods.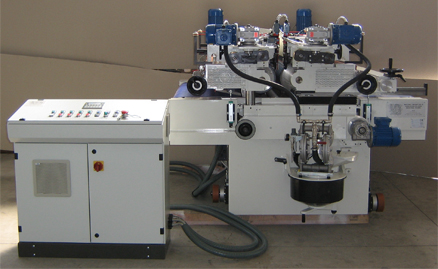 Double Roller Coater machine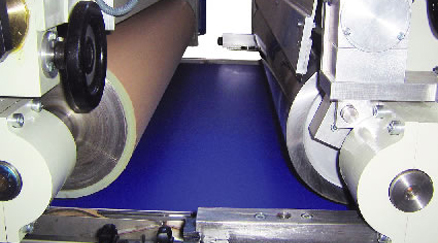 Double Roller Coater machine (close up)
The quantity of the applied lacquer and different viscosity can be set through sensitive adjustable rollers.
These types of machines features double rollers (wet in wet) and quick change of lacquer material.
Due to fast cleaning options these machines are highly recommended for
"performance-based manufacturing".
These ergonomically designed roller coating machines are used in an industrial environment to reduce waste and increase volume.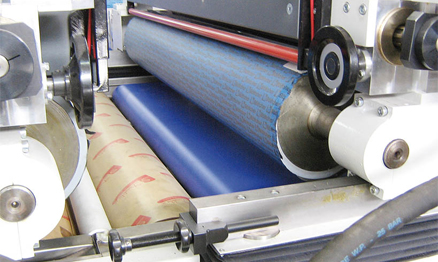 Roller Coater, Detailed view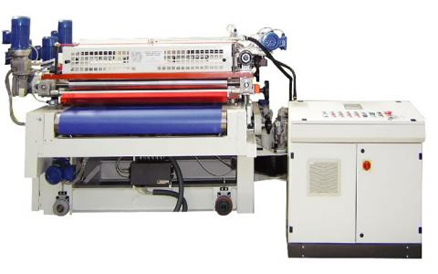 Roller Coating machine
These processes are just a brief projection of projects, implemented from companies as seen on our pages, to provide outmost quality, increasing process reliability and cutting the processing time to make the process as uniform as possible.
Please proceed to the webpage of these companies.
Don't hesitate to get in touch with Better Surfaces should you require further information and consulting.