Cleaning
The right air balance is quite often under estimated to achieve the right atmosphere when planning a finishing department or a production plant..
When filtering, moving, heating or chilling air, valuable energy is being handled.
This value needs to be treated accordingly. Innovative engineering solutions constitute how to solve these tasks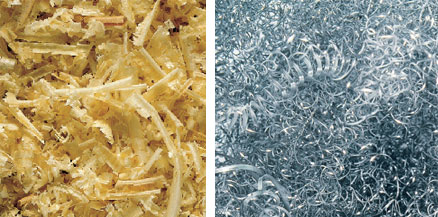 Dust particle and dust
Supply air filter units provide draught free and clean ventilation for required areas, whereas
Exhaust air filter units, supported by exhaust fans and further filtration devices, emit used air, clean and unloaded, back into the atmosphere.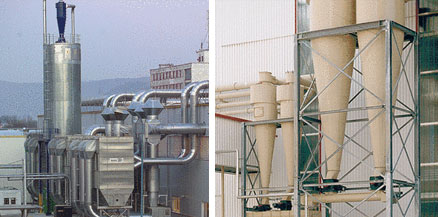 Cyclones as prefiltration of coarse contamination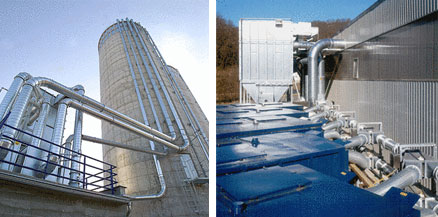 Filter plants with silo or container collection
These processes are just a brief projection of projects, implemented from companies as seen on our pages, to provide outmost quality, increasing process reliability and cutting the processing time to make the process as uniform as possible.